Charif Hamidi – Top 50 Finalist in Global Teacher Prize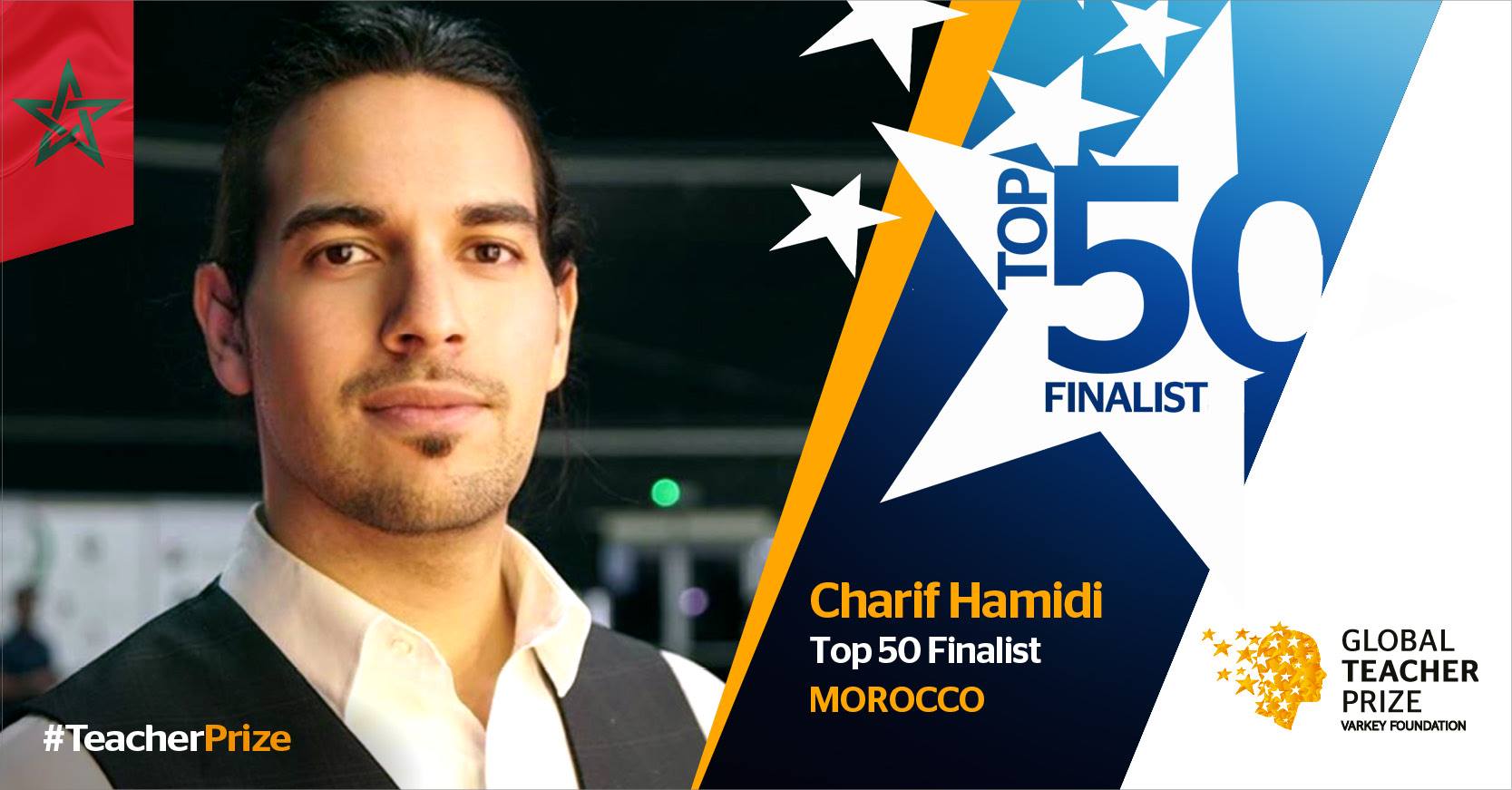 December 21, 2018
Charif Hamidi – Top 50 Finalist in Global Teacher Prize
The Global Teacher Prize is a US $1 million award presented annually to an exceptional teacher who has made an outstanding contribution to their profession.
Charif launched Ed4.0 Mobile, a travelling school that moves across Morocco's most remote rural areas with a programme that helps close students' gaps in numeracy. The Ed4.0 Smart Lab is a scalable low-cost edtech centre that allows children in rural areas to learn the skills needed for the fourth industrial revolution's labour markets. Using these approaches, the classroom becomes student-centered, where teachers are not "the sages on stage" but rather facilitators.The children are not only obtaining a quality education, but also being prepared to integrate into the workforce and expand their financial stability.
Additionally, Charif has created the Moroccan Library Project, which engages Moroccan youth to organise independent book drives across the country and partner with schools and communities in the most remote rural areas to start small libraries. Forbes has named Charif a 30 Under 30 nominee for the innovative approach he has used with young people in a variety of communities. If awarded the Global Teacher Prize, he would use the funds to launch further innovative solutions–including a Numeracy App and a pedagogical space enabled with the latest technology to train students, parents and teachers in the most remote rural areas skills required for the fourth industrial revolution.
Find out more about Charif's story: http://bit.ly/2EkqesT
Back